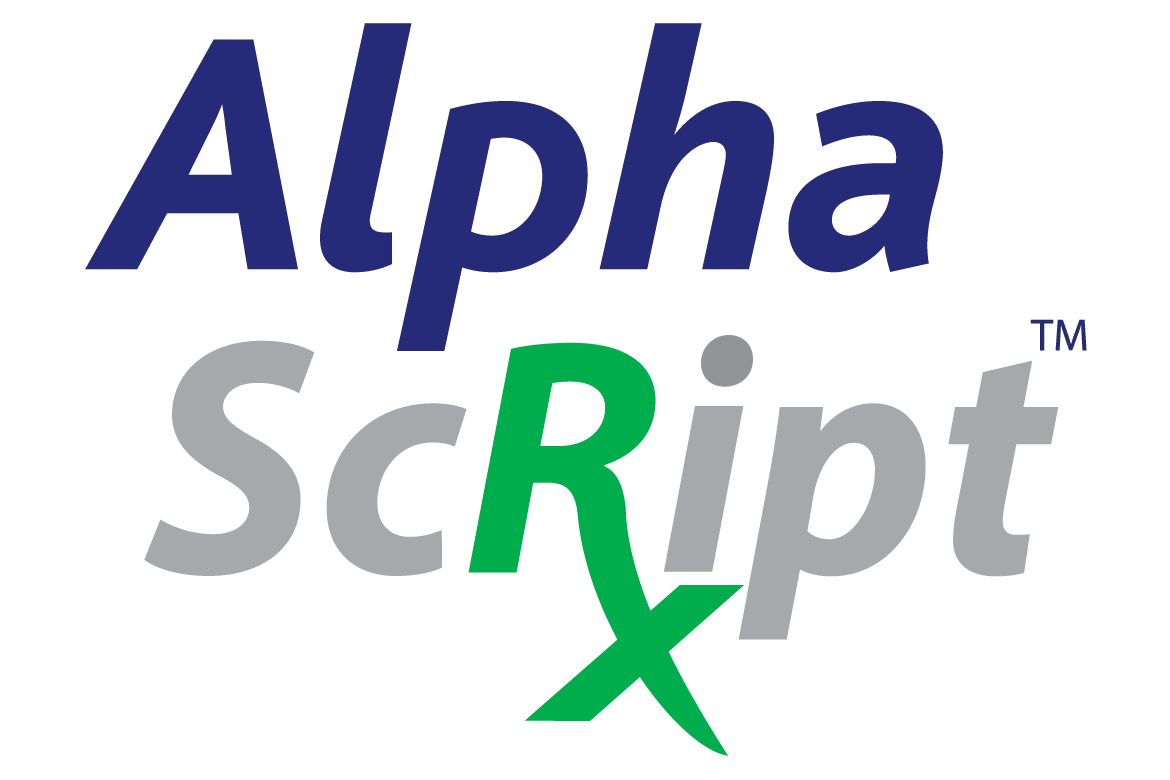 AlphaScript
The free chronic script solution is here.
AlphaScript offers you the patient a free chronic service and an accessible nationwide network of accredited local healthcare providers that are linked to the centralized Alpha Script dispensing software to allow you the convenience to collect your medication at any AlphaScript accredited provider; or
If there is no accredited AlphaScript provider near you, you can contact Alpha Script directly and we will deliver the medication to any destination whenever you are travelling in South Africa…right to your doorstep.(Depending on pharmacy's delivery option)
Patient Confidentiality and Convenience is improved by you being able to collect your chronic medicine from your healthcare provider of choice
You don't have to stand and wait in long queues at Corporate Pharmacies to eventually, when it is your turn, experience impersonal service delivery
Possible compromises to the storage, safety, quality and efficacy of prescribed medicine by delivering such medicine to patients by means of a courier service is eliminated due to the supply of medicine through the fully conformant Alpha Pharm pharmaceutical wholesale distribution channel
Patients' don't have to make electronic co-payments at a bank or retail store and having to send proof thereof to a courier pharmacy before release of their chronic medicine for delivery by a third party courier company
AlphaScript does not charge any non-healthcare related administrative fees, neither do we apply balance-billing causing you unnecessary out-of-pocket expenses
Manage your chronic medication by receiving a reminder by SMS to collect the medicine by the due date from your local healthcare provider of choice, as well as by AlphaScript reminding the patient through a Renewal SMS on repeat 5 of 6 as well as on repeat 6 of 6 to renew your chronic prescription to ensure that your chronic disease remains controlled and that the authorization of certain chronic disease entities does not lapse
Chronic diseases are better monitored and managed through the principle of one-to-one communication, professional counselling and furnishing of advice between the Doctor, the Pharmacist and the Patient
YOU the patient ultimately enjoys an Improved Quality of Life!
Free chronic script
No co-payment
Free notifications regarding collection times
Uniquely designated One Time Pin to protect your medication and information
Disease control management
Complete the patient registration form here below and we'll be in contact with you shortly to do the rest!