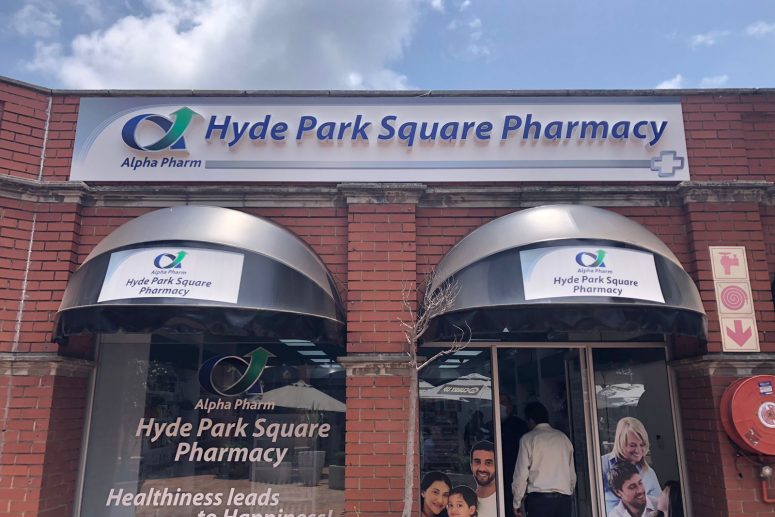 Hyde Park Square Pharmacy
Situated in the heart of Sandton.
We offer following services to our valued customers free of charge at our pharmacy – speak to your pharmacist
1. Free blood pressure monitoring at your convenient visit to pharmacy
2. Free random blood sugar level check on your visit
3. Free cholesterol checks every 3 months.
4. Free urine dip-stick test every 3 months
5. Free health talks every 3 months
We are Ayasya Pharmaceuticals Private Limited, trading as Hyde Park Square Pharmacy based at Hyde Square Centre CNR of Jan Smuts & North Road.As part of contribution for healthy society, we would like to offer you the best pharmacy & clinical pharmacist services.
CLINICAL PHARMACIST SPECIALISED SERVICES BENEFITS:
Comprehensive Medication Review • Medicines will be reviewed on a regular basis to ensure desired therapeutic outcomes• We will explain and provide full information on all your prescribed medication including clinical indications and generic substitution• Counselling on side effects, adverse reactions, contraindications and therapeutic substitution• All your comprehensive review data will be kept safe and confidential and will be made available to your medical practioners only upon your request. • Vital sign readings such as B.P/sugar/cholesterol/dip-stick will be recorded on your pharmacy file and a copy will be sent to you via email on your request