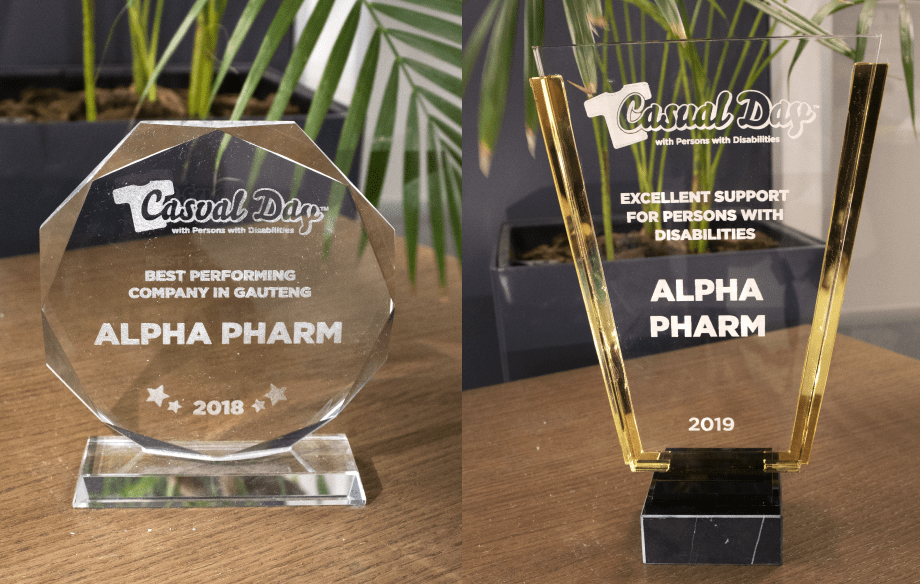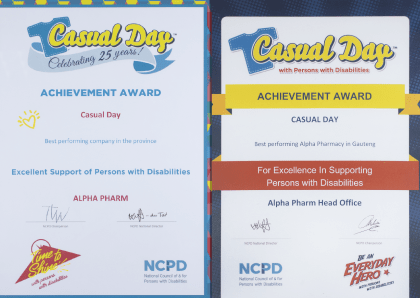 Casual Day 2018 & 2019
Casual day was launched in 1995 and is an awareness and fundraising campaign benefiting persons with disabilities. Each year on the first day of September, South Africans are encouraged to go to work or school dressed differently wearing the official Casual Day Sticker to show their support.
In 2018 Alpha Pharm received the award for Best Performing Company in Gauteng. We sold 8933 stickers, raising R89 330 for Emelia Child Care Centre(Bloemfontein), Wallace Anderson Home(Southern Cape) and Ellen Glen 4 Special Needs EDC Centre(Soweto).
In 2019 Alpha Pharm endeavoured to further build on the success that we achieved in 2018 along with the Casual Day Foundation