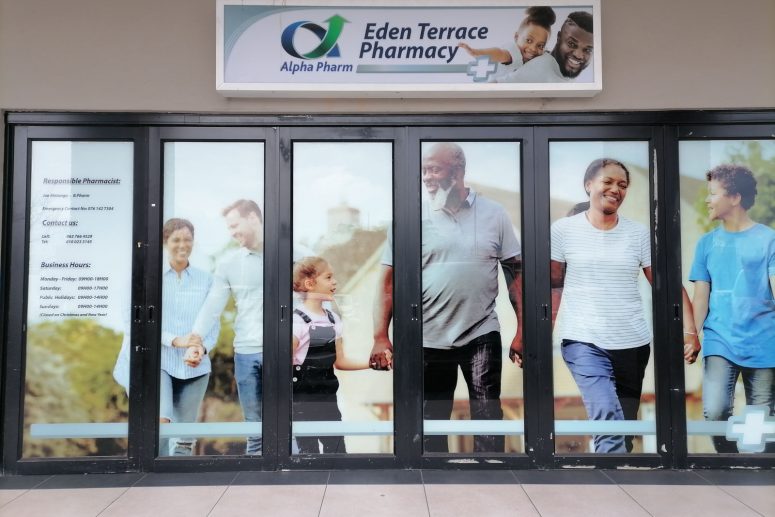 Eden Terrace Pharmacy
We offer full pharmaceutical services including advice on chronic diseases and covid-19, prescriptions, OTC's and a vast range of front shop products.
We are a brand new pharmacy!
We deliver.
we order as per your request.
We give personalised service.
We take telephonic orders and prescriptions.
We are open from 09H00 to 18H00 Mon-Fri, 09H00 to 17H00 on Sat and 09H00 to 14H00 on Sun and holidays.
Try our prices!