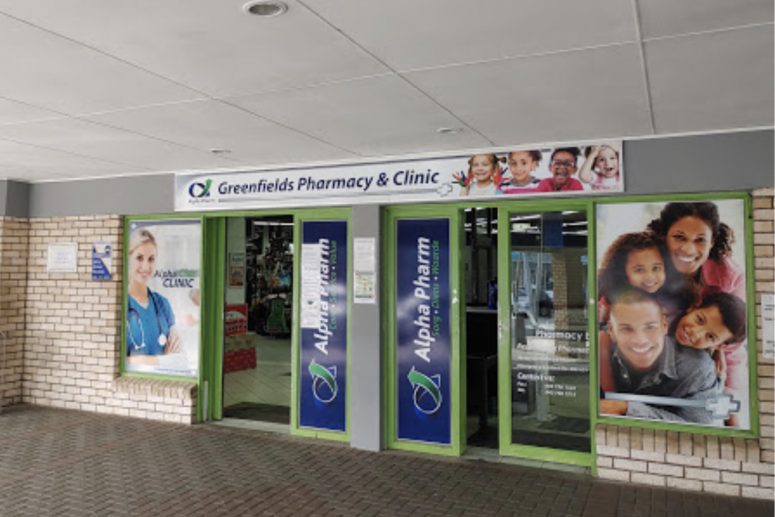 Greenfields Pharmacy
Conveniently situated in Greenfields, East-London
Welcome to Greenfields Pharmacy

Community pharmacy offering professional dispensing service, clinic services and deliveries within the Greenfields, East-London area.

Alpha Pharm Pharmacies is the largest independent community care pharmacy group, where we put YOU the patient first as our primary focus.

Professional Care You Can Trust. The intimate relationship between pharmacist and customer should never be underestimated. While many large corporate retailers see the provision of healthcare as just another commodity, your Alpha Pharm pharmacist gives you professional, personal attention, privacy and trust. This does not come at additional cost to you but is regarded part of the service offerings our pharmacists provide their many customers each and every day. Professional advice, care, service and value is all yours and something every community based Alpha Pharm pharmacy dispenses with the highest regard to your health and that of your family.