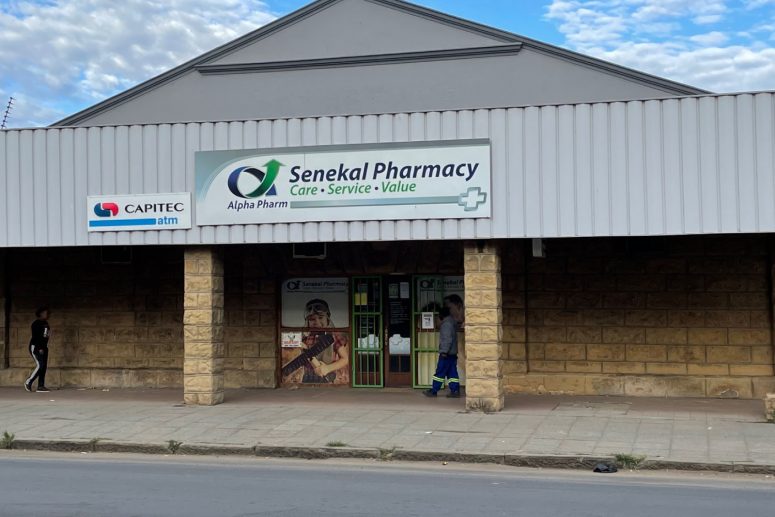 Senekal Pharmacy
Conveniently situated in Senekal, Freestate
We are here as part of, and for the community.

We care about our community. We offer a reliable, trusted and continuous service for almost 50 years now. We are proud of our past and continue to stay abreast of developments to be exited about the future.

Senekal Pharmacy started trading in 1973 from the same premises it is still operating today. The
original owner, Derick Thompson sold the pharmacy to the current owner, Louis de Wet in 2005. The
pharmacy is situated in the centre of the small Freestate town of Senekal, on the N5 route between
Winburg and Bethlehem. The N5 connects the N1 and N3 main routes, thus being the recommended
way to get from Cape Town to Durban.
Senekal is a rural pharmacy, serving the surrounding farming community with all its various divisions
and also a large township community, including loyal customers from surrounding towns.

In order to provide a one-stop, convenient and professional experience to our community, we have
a compliment of 15 staff members. Each department is manned by a suitably qualified and, where
necessary, registered person.
We provide:
A comprehensive pharmaceutical service run by Tertius de Beer (a pharmacist with 25 years'
experience in community pharmacy) and 2 qualified Post-Basic assistants. They do the
dispensing of acute and chronic prescriptions as well as over-the-counter counselling and
treatment.
A full range of complementary medicine options including naturopathy, homeopathy and
ethnic products.
An Alpha-Clin clinic with a professional nurse, Isabel Nel, in charge offering a wide range of
services like screening services ( Blood-pressure, Blood sugar, Cholesterol, HB, Papsmeer,
Breast examination, Pregnancy etc.), Family Planning, Immunisations, Pre-and Antenatal
care, Baby wellness, Wound Care, administer injections, monitoring-and compliance services
etc.
A well-researched range of beauty and skincare range. We have a qualified somatologist
providing a full range of salon services including soft laser therapy, massaging, Pedi-and
manicures, facials, nail treatments and more.
A free local delivery service.
Alpha Script chronic medication service
Pick up Point for state chronic medicine
A range of household products
A range of quality gift ware (including toys)
A range of jewellery
A range of sunglasses and readers
A Kodak photo kiosk and ID photo service
An onsite ATM
An order-and-prepare service to come and collect any medicine or other item and save time.